Why Buy When You Can Rent?  Let Us Take Care of You!
Affordable and Dependable Comfort Solutions for your Home or Business. That's Services.
At Services, we are your neighbours. We live and work near you, and we offer North Bay and surrounding communities affordable high-quality equipment, and dependable, professional repairs and maintenance by certified HVAC technicians.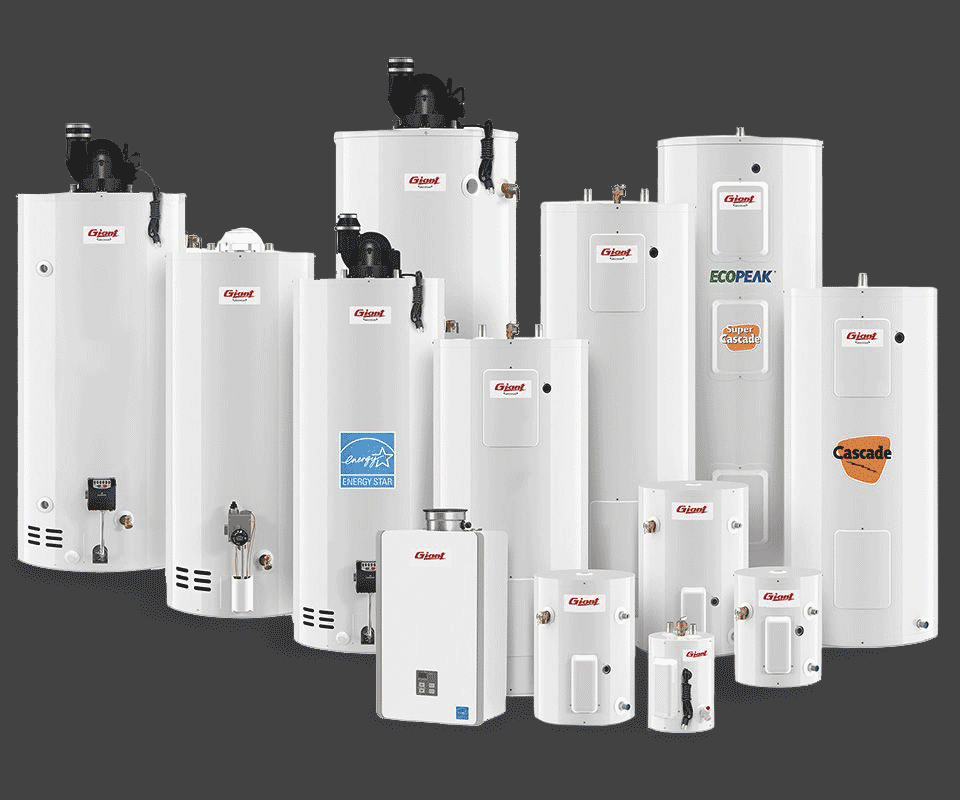 Water Heater Rentals
A hot water heater is an indispensable item in every home, and when you choose to affordably rent your hot water tank replacement or tankless water heater from  Services, we offer the hot water heating system that suits your needs best, both in cost and capacity. We carry a wide range of Canadian made products, whether you need a small or large water tank from Giant, or the HydroSolution – made in Quebec and available with their ECOPEAK Technology – or Rinnai's Ultra-Condensing tankless water heater, an instant hot water heater when you need it most without the space required for traditional hot water tanks, and designed to significantly reduce your energy usage. Take advantage of our Free Basic Installation and excellent rental rates, and have the benefits of brand new high efficiency equipment and its inherent savings, without the upfront cost. We'll even get rid of the old one for you!
Water Boilers and Furnace Rental Solutions to Suit Your Needs.
Extreme cold alerts can be a fact of life up north, but don't worry! Services has you covered with quick and convenient furnace repair and rental solutions. Whether you choose to upgrade your wood furnace or electric furnace to a natural gas or propane furnace, or rent a high efficiency furnace to get you more energy for your dollar, you'll receive high-quality products like those from Continental Heating and Cooling – the only furnace made in Canada. Our passion for energy efficiency includes smart home technology, with great equipment like the Nest Thermostat Canada to add even greater efficiency to your home. The Nest Learning Thermostat is not only programmable from your phone, tablet or laptop but learns from you and your home, programs itself automatically, allowing you to easily save energy when you're away from home. Services also offers solutions like Navien Combi-boilers, the perfect combination of hot water and space heating applications, and Direct Vent Space Heaters, like those offered by Rinnai.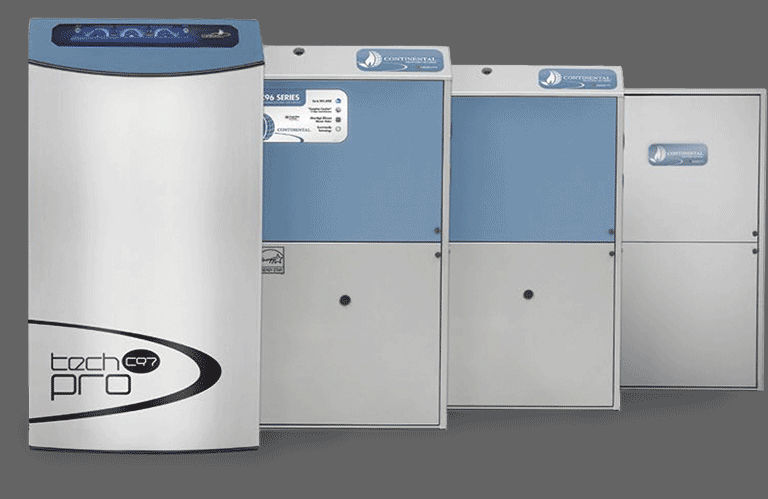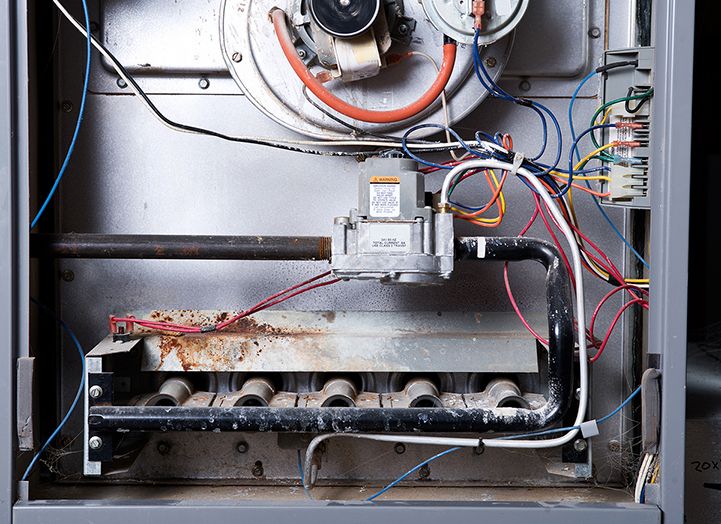 Emergency Repair, and Preventative Care Programs
Repairs can be expensive, and even an emergency. Fortunately you'll be comfortable and worry-free with our Services' care and maintenance programs. Avoid that winter panic by taking care of you equipment before an issue arises. But even if the unexpected happens, you need only place a quick call to Services' headquarters in North Bay, and we'll have a certified HVAC technician get in touch with you within two hours of first contact to assess the issue with your equipment. Our Service Level Pledge is to have all service calls scheduled and closed within 24hrs (by appointment). We want you to have as little difficulty as possible when it comes to guaranteeing that your equipment is once again working perfectly.
Does a Bathroom Renovation, or Leak Have You Searching 'Plumbers Near Me'?
If you would like to change up your household plumbing during renovations, or even indulge in a new spa and need the hot tub plumbing for it, the Services team has you covered with our team of certified North Bay plumbers. If you need affordable plumbing repair, emergency plumbing, Services is here to help, and if you are interested in adding that double sink plumbing you've been dreaming of – we offer a free, no obligation quote.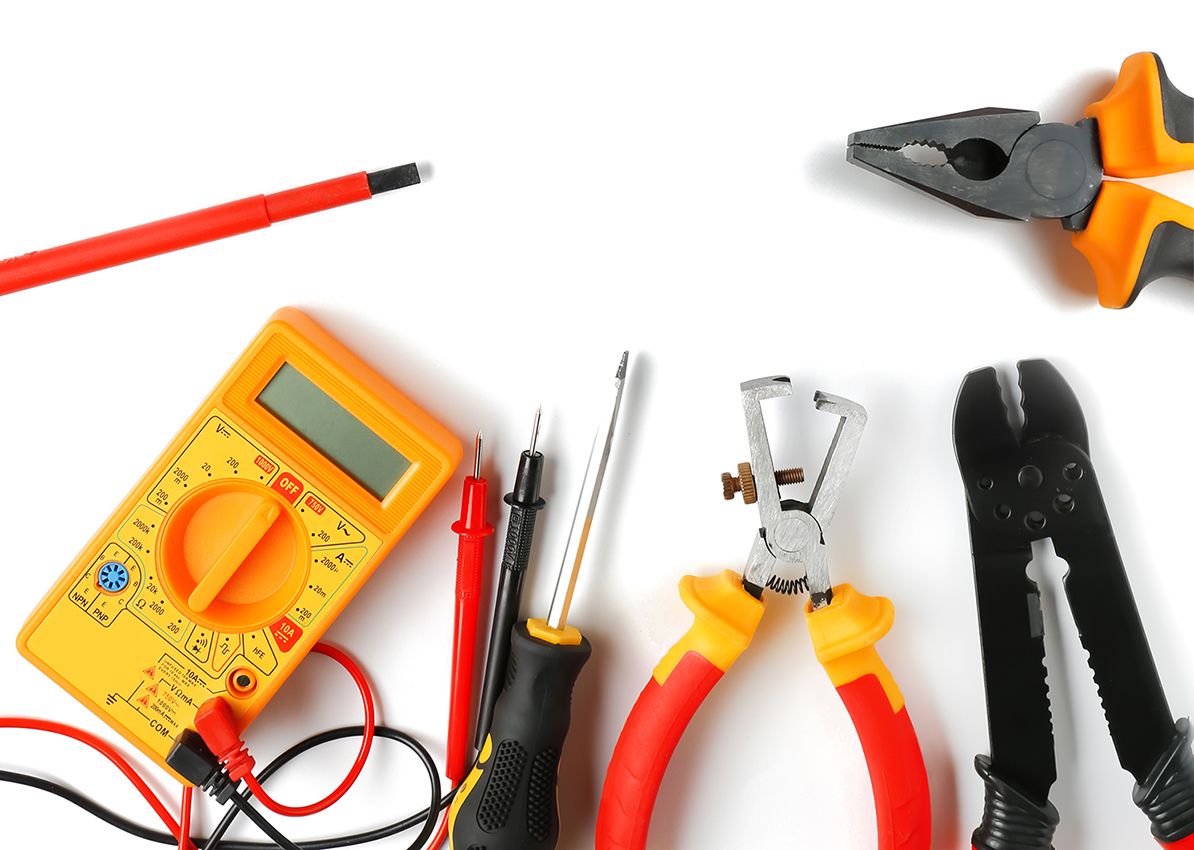 Electrical Services
Whether you are looking to plan an upgrade, or solve an emergency, our team of experienced and licensed North Bay electricians are here to help. No matter the size of the job, you can expect the work to be safe and professionally completed, within a short time frame that works within your schedule, and with a free, no-obligation quote. Services electrical team can assist with everything from your electric heat needs, safely installing your lighting fixtures, to updating your home's electrical panel from fuses to breakers – no task is too big or too small for the Services electrician team.
Have You Been Dreaming of Central Air?
North Bay and area may be cold most of the time, but when those dog days of summer hit, you could be dreaming of winter again. But why wish for snow when a central air conditioner or ductless air conditioner is so easy to rent? Don't go through another year with a window air conditioner shaking through the night, or a portable air conditioner – inefficient and ineffective – when you could easily find yourself with a quiet central air conditioner. And with one of our cost effective rentals, paired with our unmatched service – you could be saving money, and staying cool, all summer long.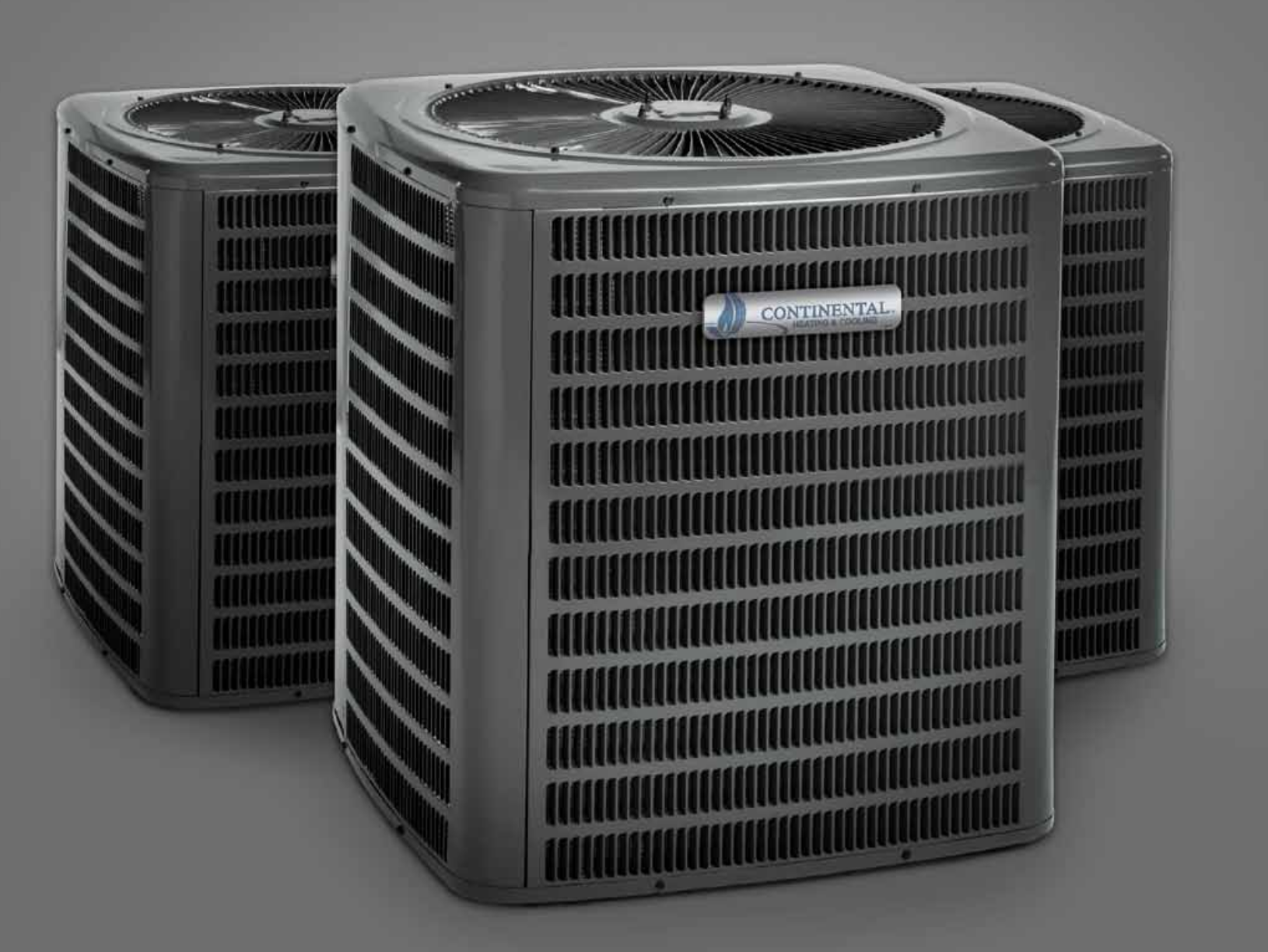 Contact us today for a Free Quote, Maintenance Call, or to learn more about our Products and Services.
Our Headquarters is in North Bay, but Northern Ontario is our backyard!
Repair Service
We aim to make it easy for our customers to report an issue and get a repair service that meets their needs. Our priority is to deliver quality, responsive repairs first time, every time, by supplying Canadian built products and local service.
24 hours a day 7 days per week we will answer your call on any issue with your hot water tank or furnace that you rent from Services.
Our Certified Technicians will get in touch with you within 2 hours of first contact to assess the issue with your equipment.
Our Service Level Pledge is to have all service calls scheduled and closed within 24hrs (by appointment).
Our Approach
Provide a one-stop shop for maintenance and emergencies which can be reported to us by phone 24 hours a day, 7 days a week, by calling 705-474-8100.
Provide all customers with details of Services repair policies, including details of the repairs that are the responsibility of Services and those that are a tenant or leaseholder's responsibility.
Provide a friendly and efficient service when you contact Services to report a repair. We will make an order to the appropriate trade and agree on a convenient appointment to do the work.
"Everything went so great! You don't realize how much you miss having hot water when you don't have it. The contractor was friendly and quick."
– Brenda
"Services has gone above and beyond to assure my system is well taken care of by an authorized technical representative."
– Leslie
"Thanks for your prompt service!
First class service, when you need it!"
– Bruce
Thank you North Bay Hydro Services.  When I truly needed them, they were there.  From air conditioning in the hottest point of the summer to the motor on my furnace breaking on one of the coldest days of the winter.  Their service was second to none.
-Scott Clark
The bedrooms are much warmer and our windows are frost-free. 
It is obvious that they take pride in their work. Job well done! We are most appreciative. 
-Paul and Sue Aultman
Serving Communities Across the North

We're proud to serve Callander, Marten River, Mattawa, North Bay, Powassan, Sundridge, West Nipissing and all points between!

CALLANDER • ESPANOLA • MARTEN RIVER • MATTAWA • NORTH BAY • POWASSAN • SUNDRIDGE • WEST NIPISSING
HEAD OFFICE:  (705) 476-WARM(9276) • 74 Commerce Crescent, North Bay, ON P1A 0B4
ESPANOLA:  (705) 869-HOTT(4688)
Services is part of the North Bay Hydro Group of Companies