Electrical
Certified Electrical Services for Your Residential or Commercial Project
Looking for a Local Electrician?
Then Look to Services.
Are you forever searching for a convenient plug in? Tired of squinting in poor light, or recoiling from too much light blanketing your face – especially in the bathroom? What about planning that perfect renovation, or even upgrading your panel to add a new circuit?
Then make that call to a Services' electrician. Not only are they highly trained and certified to offer repair or installation safely and dependably, but you have to love the help of a North Bay electrician – a neighbour, a friend, and a reliable part of the Services' team.
Our electricians can help you with projects of every scale, whether you are looking to install better lighting, or light fixtures, or you are hoping to bring power to your shed, garage or outbuilding, a North Bay electrician will do the best job at the best price – and to ensure you are happy with the work and find your electrician affordable, we offer a free, no obligation quote.
Rent a Generator for Your Home or Business
Commercial and Residential Generators by Generac

Having access to a back up power generator can be essential in ensuring that your home or business can weather today's unpredictable climate, especially for us northerners. Our affordable power generators can be installed inside or ouside your home plus they offer protection and smooth operation for sensitive electronics and appliances. Services will install your generator for free, and yearly maintenance is included in the rental!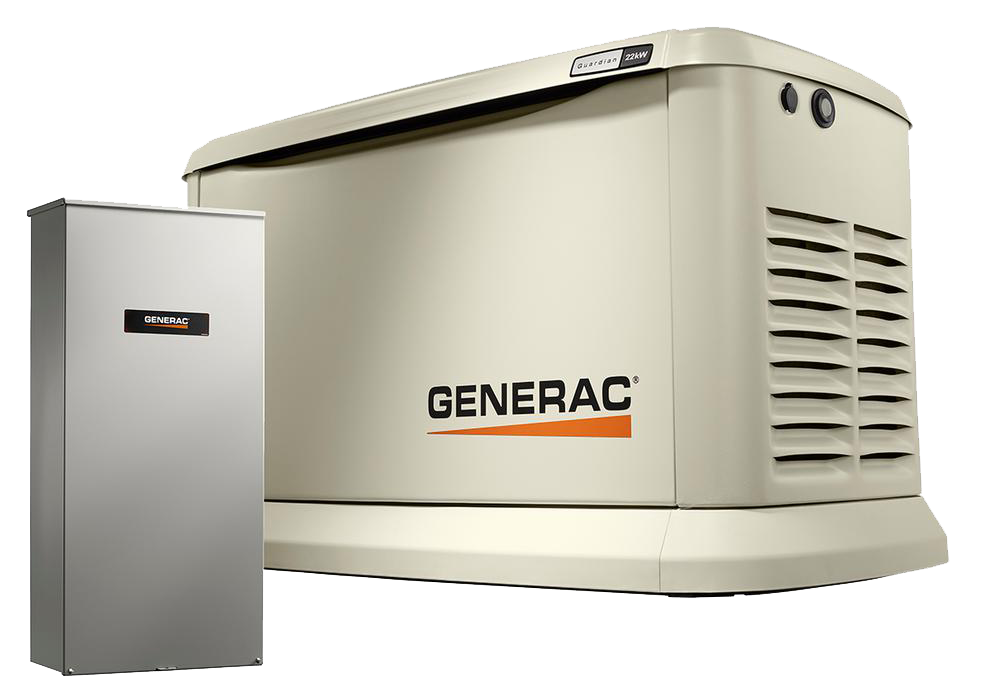 Are you hoping to bring your home into the future with the addition of convenient technology upgrades? Things like plugs for charging where you need them most, home theatre plans, or even that perfect home office for you – Services can help. A highly-qualified Services electrician will help you plan and execute your electrical dreams, giving your home the ease and convenience you've always wanted.
So if you are hoping to find an electrician to add more flattering light to your bathroom, helpful working lights to allow you to see your hobbies more clearly or display your collectables with that artistic flair – even to showcase a painting with a new lighting fixture perfectly placed – a Services electrician can help. 
And that includes commercial and residential  outdoor lighting as well. If you are searching for lighting to showcase your garden and landscaping, hoping to add safety and security to your parking lot or storefront, a services electrician will help you plan and price lighting that your neighbours will envy.
We also work beyond North Bay. If you're looking for a certified electrician who will fulfill your electrical wishes from West Nipissing to Mattawa, Powassan to Marten River, it's Services, at your service.

CALLANDER • ESPANOLA • MARTEN RIVER • MATTAWA • NORTH BAY • POWASSAN • SUNDRIDGE • WEST NIPISSING
HEAD OFFICE:  (705) 476-WARM(9276) • 74 Commerce Crescent, North Bay, ON P1A 0B4
ESPANOLA:  (705) 869-HOTT(4688)